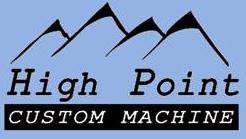 Thank you for visiting our site. High Point Custom Machine is a full service machine shop specializing in prototyping, quick turn product development, moderate volume production runs, and production line maintenance support. Through our partnerships with other qualified vendors we also handle most outside service requests such as metal plating, heat treating and precision welding.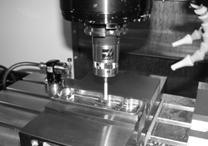 High Point utilizes state-of-the art CNC machinery, offering high levels of accuracy for prototype or short-run production jobs along with repeatable quality and precision for larger production runs. Our use of the latest, industry leading CAD/CAM software provides for fast, accurate, and flexible programing establishing a quality foundation for every job.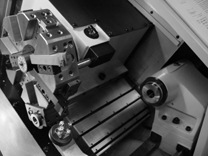 High Point's commitment to customer service extends beyond on-time delivery. Our mission is to provide our customers with parts and services that exceed expectations. We understand that quality, timeliness and cost considerations are of the utmost importance in today's competitive market place. High Point is committed to building and maintaining strong working relationships with our customers to better meet the market demands of today and tomorrow.